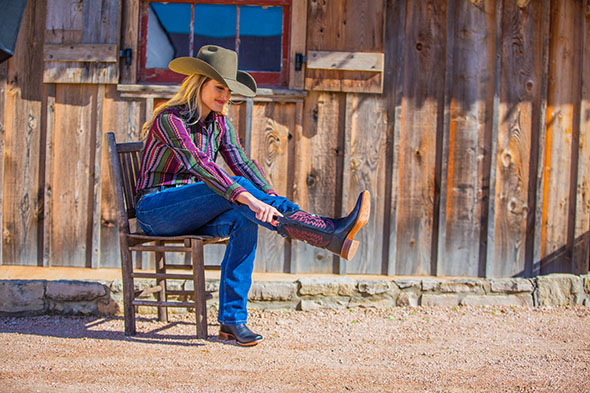 Have a seat! It is much easier to pull on boots when seated. You will hear a soft pop when the foot drops into the boot.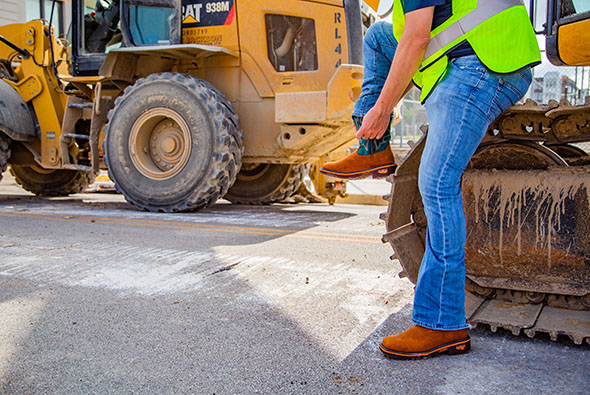 Find the Ball of the Foot
Make some room for the toes. There are two tests to determine whether or not your boots have ample toe room. First run your finger over the smaller toes' area to see if the toes touch softly against the leather. If the smaller toes extend beyond the stitching line of the welt, or if the toes cause a bump, the boots are too short. Try a larger size.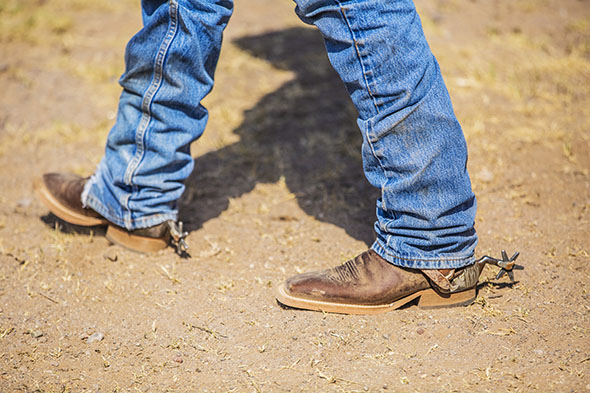 Movement in the heel is normal and does not mean the boots are not fitted properly. After the boots have been worn and the outsole flexed a few times heel slippage should stop giving you a comfortable wearing boot.
What others say about us.
Love this store! High quality products, knowledgeable and friendly staff. Lowry's is my go-to for all my Western needs!
I have friends who swear by cowboy boots. I was recommended Lowry's. After spending nearly an hour with them, I found my first pair of boots, that I can't take off. Thrilled, 5 stars!